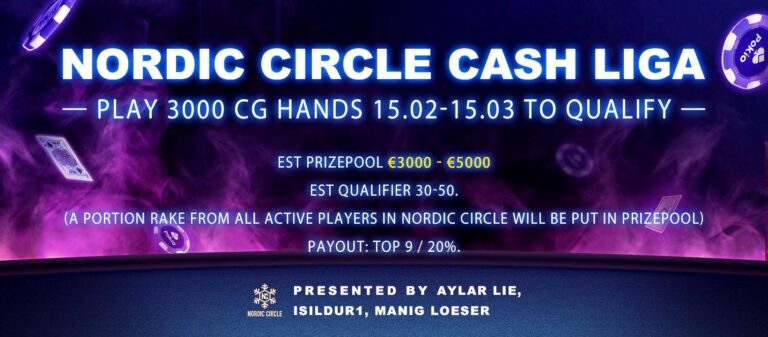 Pokio and Isildur1 sponsors the Nordic Circle Cash Liga with a prize pool between €3000-€5000!
Play 3000 cash game hands between 15th of February to 15th of March and earn a ticket to the Cash Liga MTT Final.
Start: February 15th
End: March 15th
Payout: Top 9 (20%) in the MTT
Download the Pokio App, find a Pokio Club and make your way to some sweet cash prizes!
Read more: Pokio Facebook Group